The Bear and Bee Sweet Co are a UK based sweet company who specialise in Vegetarian and Vegan Sweets. All of their products are free from artificial colourings, gelatine and alcohol. They have made it their mission to create a place which provides the highest quality sweets and makes it easier for their customers to identify which treats are suitable for their individual needs.
Being gluten free and pescatarian myself, I often find it difficult to find sweets that cater to my dietary requirements. When I was growing up getting a pick n mix from Woolworths (RIP) was the highlight of any shopping trip, but since I became coeliac and pescatarian the pick and mix isle, rife with gelatine and cross contamination, has become a no go area. Whilst there are some great products in the free from area, I have often found myself feeling nostalgic for the sweets I grew up on and have not been able to find. Bear and Bee Sweet Co have answered that craving with their range of classic pick n mix sweets made without gelatine or gluten!
I was super excited when my parcel arrived and they did not disappoint! Each pack contained a mixture of sweets including cola bottles, squidgy chews, fizzy shapes and so much more! All vibrantly coloured and very appealing to the eye. Whether you are a sucker for sour, fantasising about fizzy or just looking for a simple sugary sweet fix, there is something to tantalise everyone's taste buds.
So if you're after the perfect accompaniment for any cinema trip (or a movie night at home during coronavirus lockdown!) then look no further than Bear and Bee Sweet Company. And for those of you who love these treats as much as I do, they even provide sweet carts for events and corporate functions!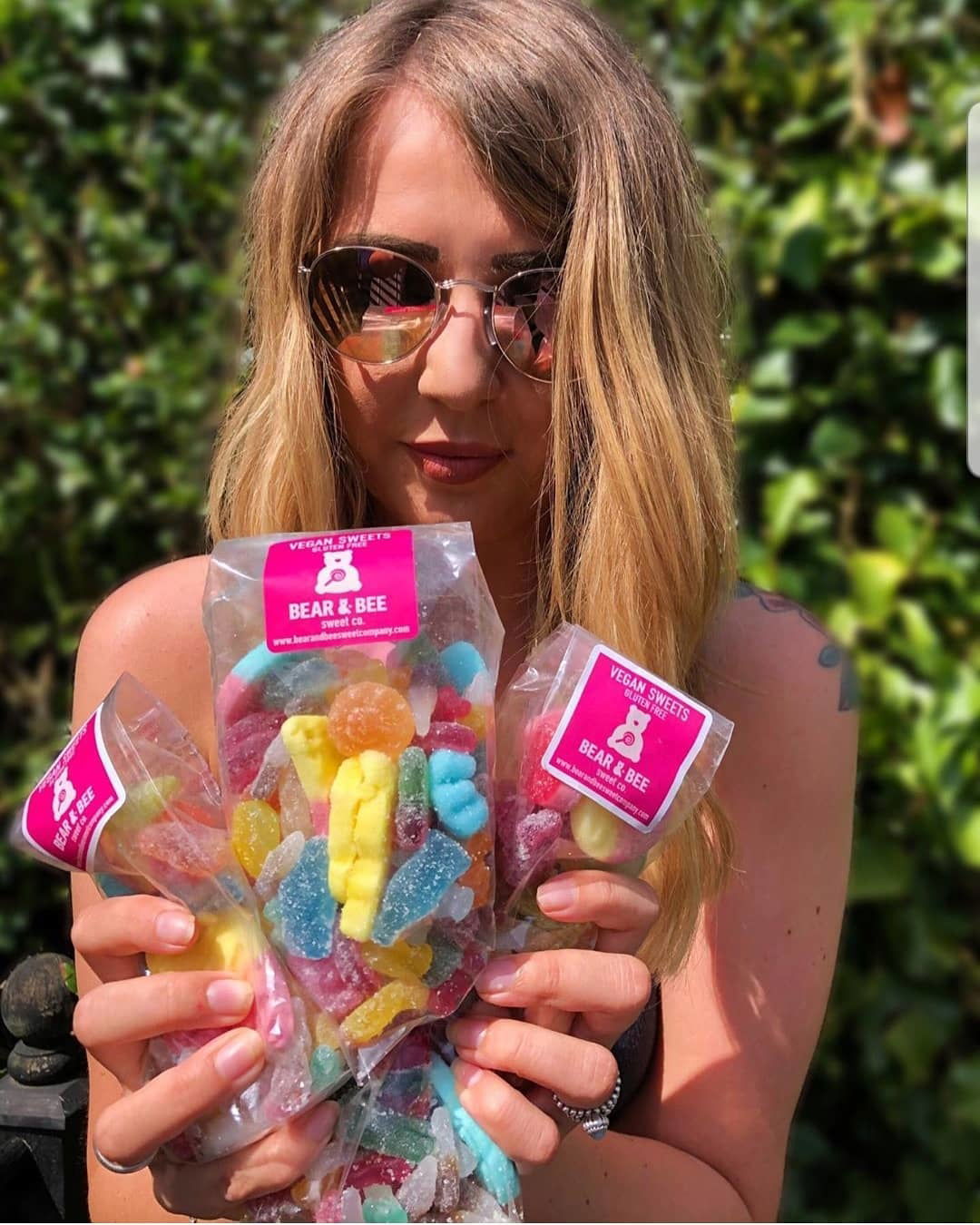 https://tamaritravels.home.blog/2020/04/16/the-bear-and-bee-sweet-company/?fbclid=IwAR1BYTDRVxQO7HyCpStGu_nQ5z6C_vMzvwZKfDE4MyPDcQh3d59MqT3SXF4