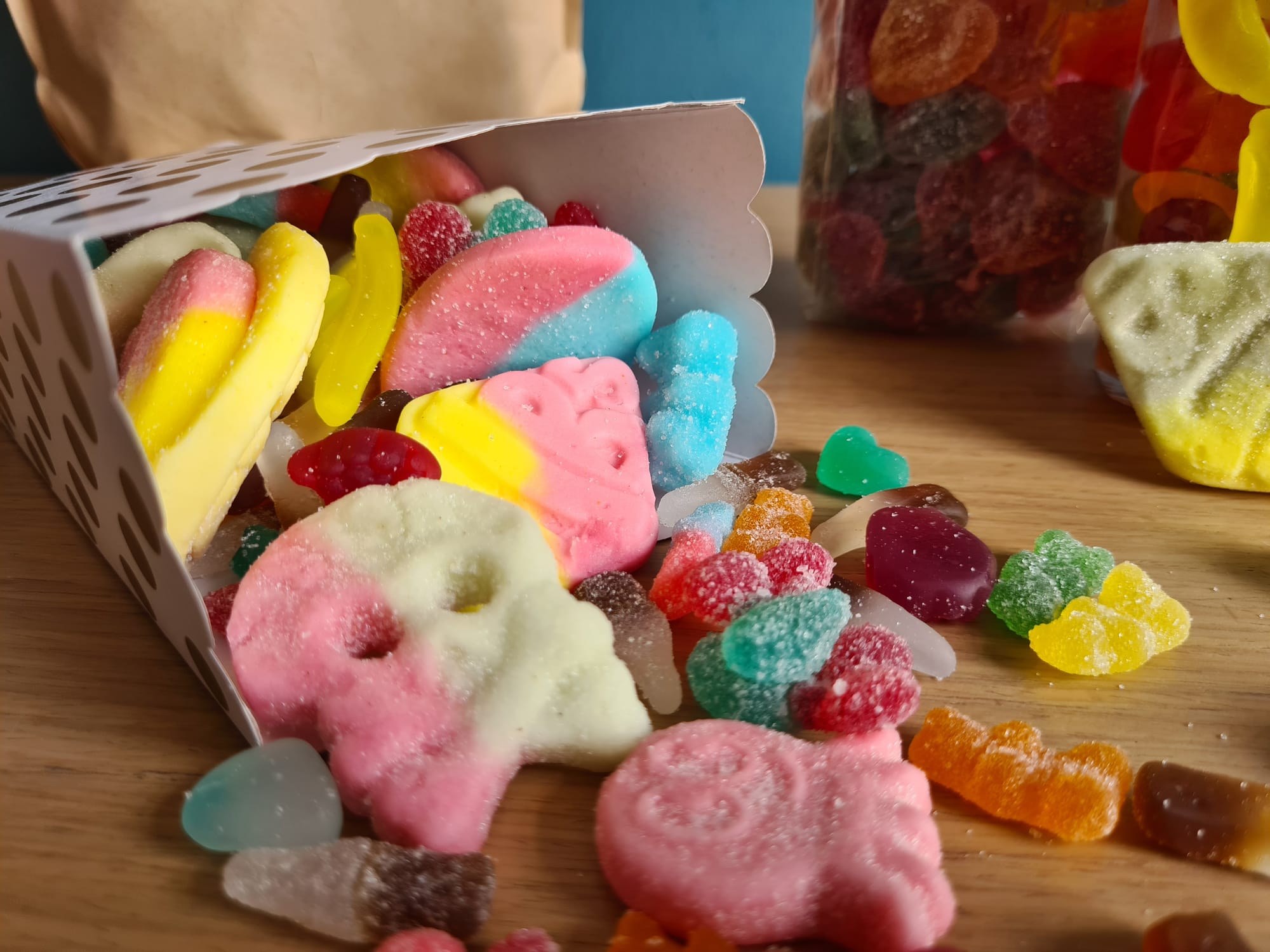 I ordered these a couple of months ago (don't ask me how they have lasted so long in my house without being fully consumed by now) and they are just as good as new. I was pleasantly surprised actually!These are a 100% vegan sweet company (which is great for me needing dairy free). They have a gluten-free range including this 1kg bag I bought. This pack was a respectable £12 (+ postage). There is actually free UK shipping over £25 if you do have that much of a sweet tooth.
I think this will last us a while. We consumed everything in the tub photographed here and there is still plenty left. There are an awesome range of flavours. Not only do they include both non and fizzy sweets, they also have bubs too. These are a massive hit with quite a lot of people. What a selection if you want to put these in a party bowl for entertaining at home too (if you are inclined to share that is).
I loved having these in our cinema tub for a TV/movie evening. I couldn't stop muching away. I had to make sure I left the rest of the bag out of reach

My favourite? Oh the fizzy cola bottles or cherries as always. However, this was the first time I had bubs and these are a game changer. Only thing I would change is I would have loved some sour fizzies in there too (but it was otherwise fantastic, and this is only my personal taste).
As always, I love to support small businesses. I know there are a few GF sweet businesses out there, but
Bear and bee sweet company
is something special. They have such an awesome range of sweets. Plus, you know these are handled with care/allergen awareness too.
When speaking, they were so lovely and decided to chuck in the two smaller GF packs for me too. Thank you so much. I would highly recommend. I know they have repeat coeliac customers too - so they are worth the shout out 🥰